From the pages of
The Sublette County Journal
Volume 5, Number 22 - 1/25/01
brought to you online by Pinedale Online
---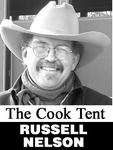 Jackson's Hole Refugee



There is an old Rolling Stones tune, the opening lyrics of which are "Let's drink to the hardworking people/ Let's drink to the lowly of birth/ Raise your glass to the good and the evil/ Let's drink to the Salt of the Earth". The song popped into my mind, as memories often do in raking over some concern or other, while I was reflecting on the numbers of letters to editors this past year from new county residents wishing not to be treated like outsiders. I should identify with these authors, myself not yet having lived in Sublette County for even a single year. In these documents I read frustration at being held at arm's length, feelings of not being accepted, the hammering of one's head against a wall of silence: in short the sort of existential pain that also comes from being 8, 16, 30, 60, single, married or in graduate school. I had to wonder if G. Dubya, barely eking as he did into The Job Slot, feels this way.

Column fodder that may be, but we set aside for now the consideration of what passes for feelings in a man smashing his own execution records even as he attends his inaugural ball. The mixed emotions of a nation watching the son set in Texas while he begins his rise over Washington are noted and dismissed: these letters portrayed real angst. It is devastating to be even marginally sensitive to the feelings of those around, yet have the distinct impression they wish you weren't there when you had only just arrived, particularly when you've found such a striking and beautiful place. You think, it can't be me personally; they don't even know me. Growth is all around, you tell yourself you aren't doing anything damaging or invasive, how could they not like you?

Perhaps it isn't that at all. In all these dismal introspectives I read little in the way of concern for those of several generations stead, a lifeway theirs since territorial days now increasingly threatened by a complex multiplicity of progressions unpleasant to consider but impossible to stem.

When I was younger my grandparents had a family ranch outside a small community with a post office next door to the drug store, and a grocery store right down the boardwalk. I would help my grandfather stretch wire and irrigate hay in the spring, and when the runoff cleared we went fishing in the riverbottom behind the barns. That riverbottom was wonderful for the rides we would take, the forts I built, the adventures and the mushrooms we could find. At the foot of a majestic range of mountains Grandma and I picked morels in the spring, great puffballs, chanterelles and meadow mushrooms in the summer, boletus in the fall. Everything one did was in tune with the seasons, and the timeless progression of life in the natural world. It was then I came into the belief, alive and well to this day through trail dust, sweat, pains and frostbite, that ranching is among the noblest of lives. Lifeways such as this are but a hair's breadth from full on religion, and I wanted nothing more than to spend my life in its service. Naturally I was thunderstruck when, in my 9th year, they sold the place to some rich people in order to pay my grandfather's medical bills following a debilitating stroke, and all I'd aspired to evaporated and blew away, as mist before sunlight.

It had seemed enduring as bedrock, but had been pulled out like an old throw-rug on a polished hardwood floor. I became despondent, my grades plummeted, I got into Sylvia Plath and fights at school. Part of that ranch is now a subdivision called Solitude, where billionaires in their multimillion dollar sixth homes compete to buy out all the remaining lots to be the majority in the homeowner's association. The post office and store are now very expensive trinket shops. Maybe it's a part of a continuing progression, ancient when the first Siberian crossed Beringea following a migrating herd of mammoths. Indians like Sherman Alexie talk about loss, 500 years of resistance, and life on a reservation. Cowboys like Ralph Beer see ranches dying, a lifeway eaten by industrialists and developers. I have a low digit Teton County plate, and my memories. We all have existential pain.

See The Archives for past articles.
---
Copyright © 1999, 2000 The Sublette County Journal
All rights reserved. Reproduction by any means must have permission of the Publisher.
The Sublette County Journal, PO Box 3010, Pinedale, WY 82941 Phone 307-367-3713
Publisher/Editor: Rob Shaul editor@scjonline.com